The moistest, softest chocolate cake you have ever made, topped with a fluffy, melt-in-your-mouth peanut butter buttercream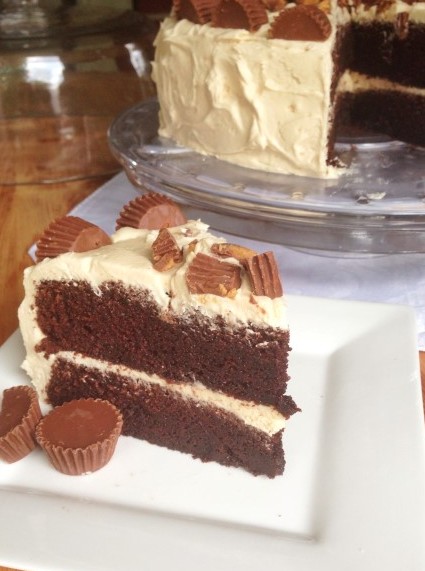 Tyler requested a chocolate cake with peanut butter frosting for his birthday this week. With just two people in our house, making large layer cakes is plain dangerous. Especially when the cake tastes this amazing, its impossible to avoid eating a large piece with every meal. Or even just substituting cake for our meal. We may or may not have done this 🙂 But hey, birthdays demand cake – good cake.
This cake will become your favorite go-to chocolate cake. Its soft and moist, and has a rich chocolate texture and flavor. That's not even mentioning the frosting. Its light, fluffy and will melt in your mouth. Just don't question the amount of butter and be sure to save some for the cake. You will want to have a spoon handy for tasting as you're making it.
…