A fudgy chocolate mint brownie with green mint frosting and a rich, smooth chocolate ganache. These mint brownies from scratch are the best you'll find.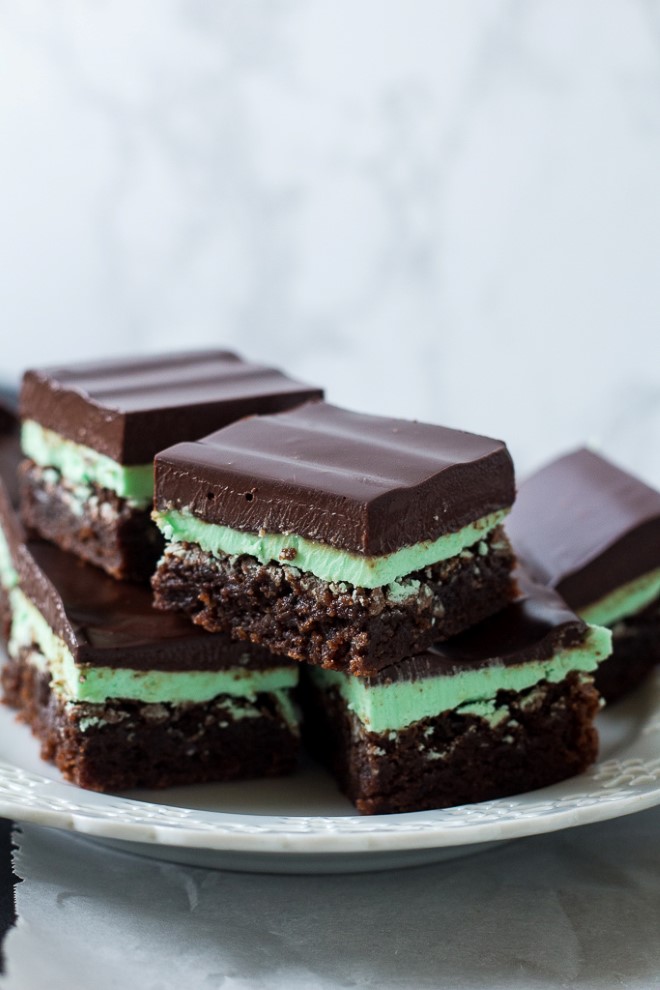 *This recipe was originally published in February 2015. I've updated December 2018 with new pictures and information.
Tonight I made my first green smoothie. I tossed in a few handfuls of spinach, some orange slices and a bit of frozen pineapple in the blender. The result wasn't too bad and something I could probably drink on a regular basis. No bitter spinach taste came through, but it definitely wasn't as sweet as my normal fruit smoothies. I'm trying to convince myself that all the nutrients are worth it, but my idea of something green and delicious is these Mint Brownies with Chocolate Ganache….