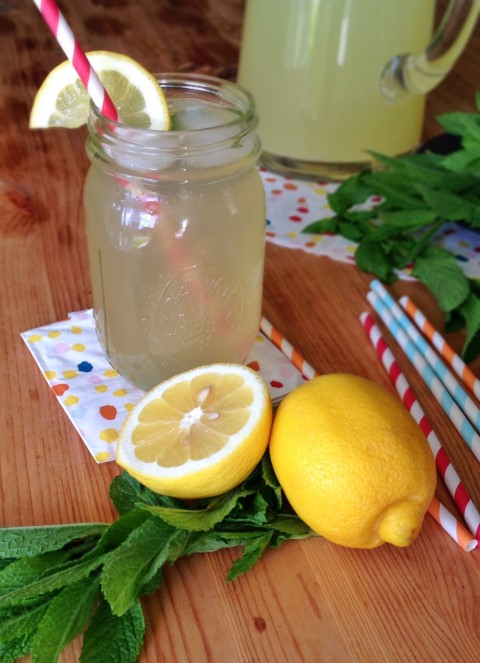 Mint lemonade has been a treat in my family since my brother and I discovered it a few years ago. Mint is easy to grow and was always in abundance and after a hot, sweaty afternoon working in the garden, nothing sounded better. We would grab some mint and mix it up with some powdered lemonade and sip our treat. Since then, the recipe has improved and now features fresh lemon juice and better techniques.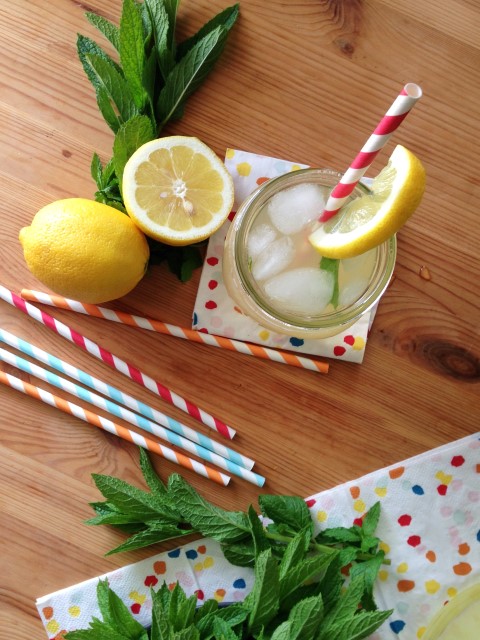 The secret to the best mint lemonade is simply planning ahead. In order to bring out the fresh mint taste, the lemonade needs to chill overnight while the mint leaves release their delicious flavor. Torture, I know, when all you want is a cold drink. Other than the amount of time needed for chilling, the recipe is simple. Simply steep the mint in the water for a few minutes, juice the lemons, add sugar and water, chill overnight and you have the best drink of the summer. People have different taste preferences when it comes to lemonade, so feel free to adjust the mint, lemon juice, water or sugar to suit your fancy.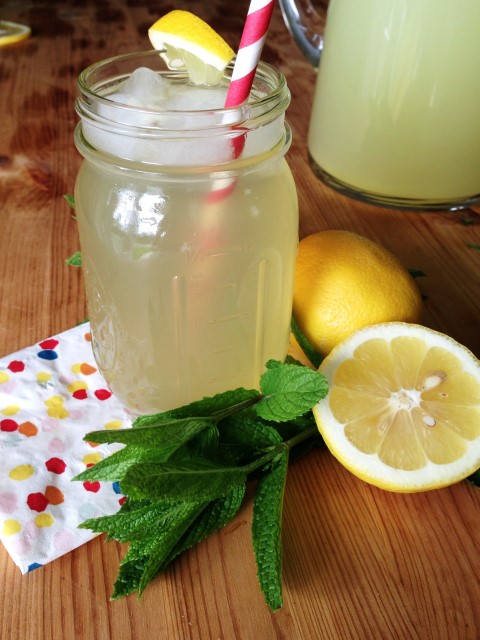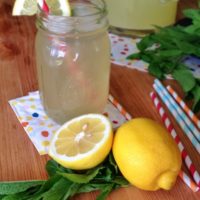 Mint Lemonade
Yield: about a half gallon

Prep Time: 15 minutes

Cook Time: 15 minutes

Additional Time: 30 minutes

Total Time: 1 hour
Ingredients
4 cups water
2/3 cup mint leaves, just lightly packed
1 and 1/3 cup sugar
1 and 1/2 cup lemon juice, about 7-8 lemons
5 cups water
Instructions
Bring the 4 cups of water to a boil on the stove, reduce heat. Add the mint leaves and let them simmer for 5 minutes.

Remove from heat and stir in sugar.

Let cool to room temperature. Add lemon juice and 5 cups of waters. Refrigerate overnight.

The next morning, strain the mixture through a cheese cloth to remove the mint leaves.

Serve with ice, a pretty straw and a garnish of lemon or mint if desired.

This recipe is based on my tastebud's preferences. Feel free to adjust the mint, lemon juice, water or sugar to suit your tastes.
Nutrition Information:
Yield: 8 Serving Size: 1 cup

Amount Per Serving:

Calories: 60 Total Fat: 0g Saturated Fat: 0g Trans Fat: 0g Unsaturated Fat: 0g Cholesterol: 0mg Sodium: 17mg Carbohydrates: 17g Fiber: 3g Sugar: 11g Protein: 1g

Nutrition information may vary significantly based on ingredients used and portion sizes. We are not responsible the reliability of this data or your reliance on it. We are not responsible for the results of any recipe you try from this blog/website, Chocolatewithgrace.com. Your results may vary due to differences in ingredients, humidity, altitude, cooking temperatures, errors, or individual cooking abilities.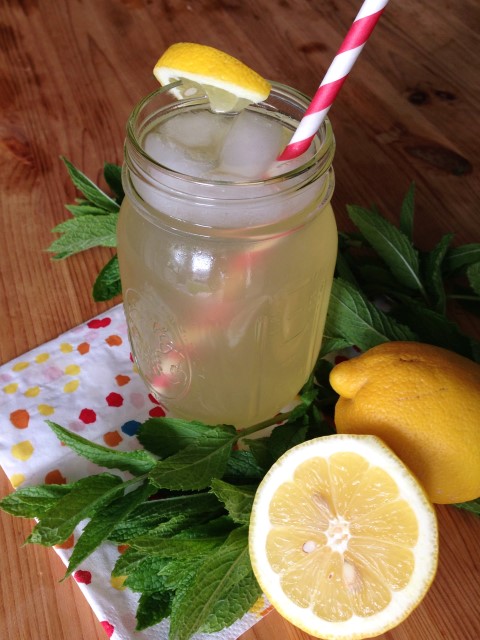 Cool off on a hot afternoon with a cup of mint lemonade. It's a refreshing twist on a classic summer drink made with real lemons and fresh mint.