My family's Easy Homemade Blueberry Pie Filling Recipe. We use the recipe for just about everything but pie. We love it on, no bake cheesecake, blueberry pie bars and it's even our favorite blueberry pancake topping.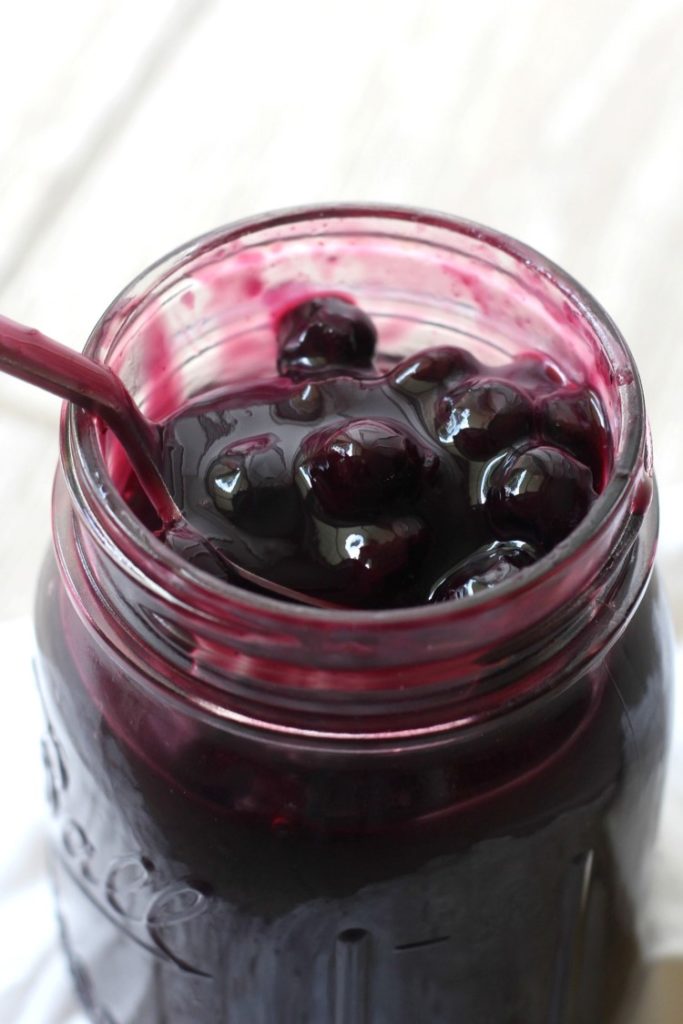 Happy Monday everyone! I'm just popping in here quick with an easy homemade blueberry pie filling recipe. I'm posting two recipes later this week that will use it so stay tuned for those, but I wanted the basic recipe to have it's own post so it's easy to refer back to later.
The next post is going to be a super fun collaboration with some other bloggers about summer that I'm super excited to be a part of and share with you. Be sure to check back on Wednesday.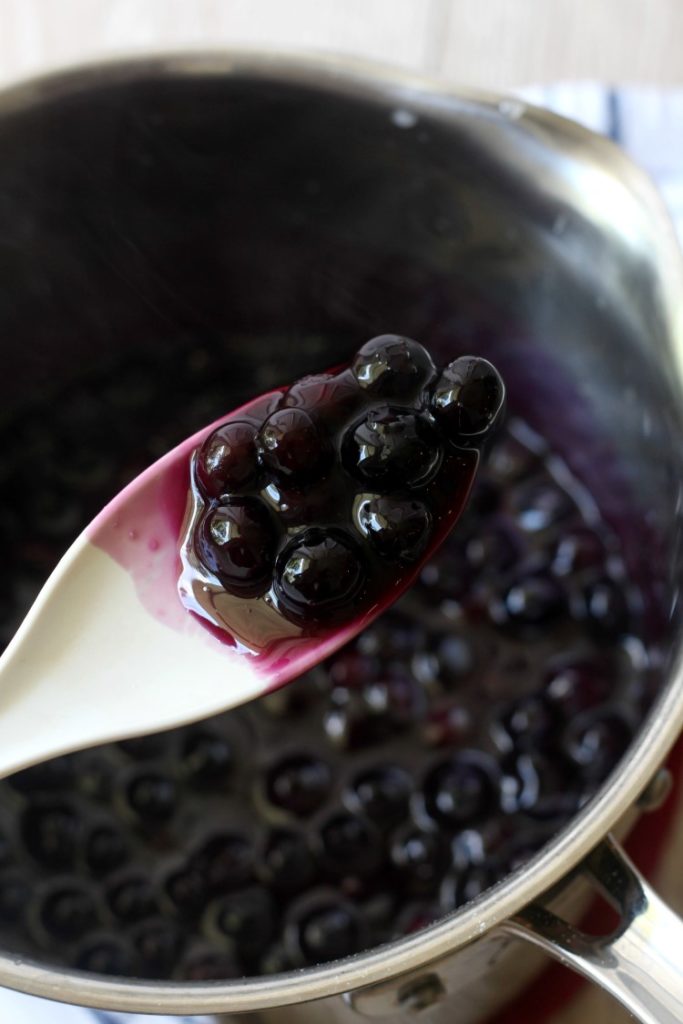 I'm also wrapping up a few more summer recipes and then I'm on to testing recipes for fall (Isn't that crazy! It's the middle of July) But in the blogging world I've learned that seasonal content should be published two months ahead of schedule. Which means pumpkin and apple will be here in September! You can ignore it until you need it though.
I've also never been able to bring myself to post Christmas recipes in October. I post them in December, and hope they become popular in time for next year. Any way, all this to say, if you have any last minute summer recipe requests, send them my way!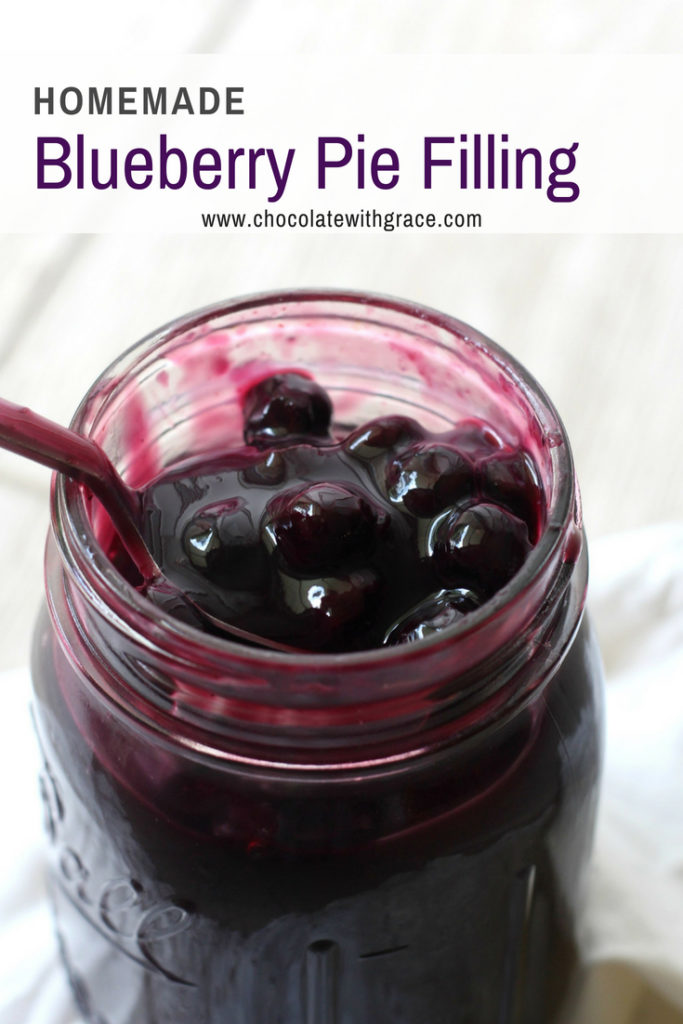 Have you every made you own pie filling before? It's super easy and I love having it on hand for pancakes. It also tastes much better than the canned stuff. It's simply water, blueberries (or your choice of fruit), sugar and cornstarch. It's all cooked together in a saucepan for just a few minutes until thick and the fruit does such a great job at giving it color.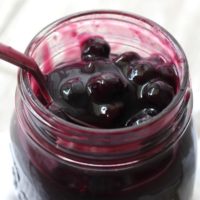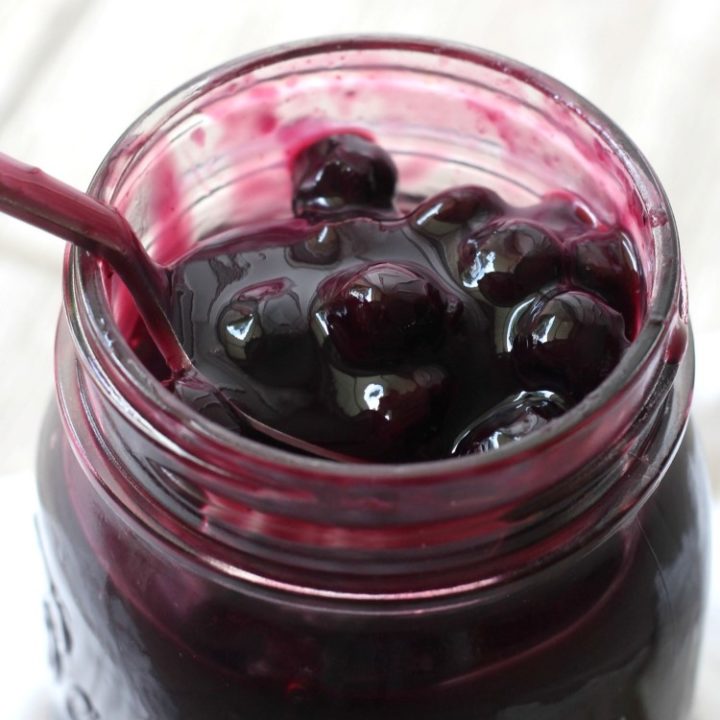 Homemade Blueberry Pie Filling
Yield: 2 cups

Prep Time: 5 minutes

Cook Time: 10 minutes

Total Time: 15 minutes

Easy Homemade Blueberry Pie Filling Recipe. Use this recipe to top pie, no bake cheesecake and it's even our favorite blueberry pancake topping
Ingredients
2 tablespoons cornstarch
1/2 cup sugar
2 cups fresh or frozen blueberries
1/2 cup water
1 teaspoon fresh lemon, juice (optional, but it brightens it up)
Instructions
In a heavy, medium saucepan. Whisk together the cornstarch and sugar until there are no cornstarch lumps. Add the water, blueberries and lemon juice. Cook over medium heat, stirring frequently until thick. Remove from heat and cool. Use as desired. It stores tightly covered in the fridge for one week.
Nutrition Information:
Yield: 8 Serving Size: 1/4 cup

Amount Per Serving:

Calories: 76 Total Fat: 0g Saturated Fat: 0g Trans Fat: 0g Unsaturated Fat: 0g Cholesterol: 0mg Sodium: 1mg Carbohydrates: 19g Fiber: 1g Sugar: 16g Protein: 0g

Nutrition information may vary significantly based on ingredients used and portion sizes. We are not responsible the reliability of this data or your reliance on it. We are not responsible for the results of any recipe you try from this blog/website, Chocolatewithgrace.com. Your results may vary due to differences in ingredients, humidity, altitude, cooking temperatures, errors, or individual cooking abilities.


Here are some ideas to use your blueberry pie filling.
Blueberry Turnovers from Sprinkle Some Sugar
Blueberry Pie Sugar Cookies from Big Bears Wife
Mini Blueberry Pies from One Little Project