This creamy Italian Sausage and Tortellini is a perfect quick weeknight dinner. It's quick and easy and the cream sauce is lighter, but still full of flavor.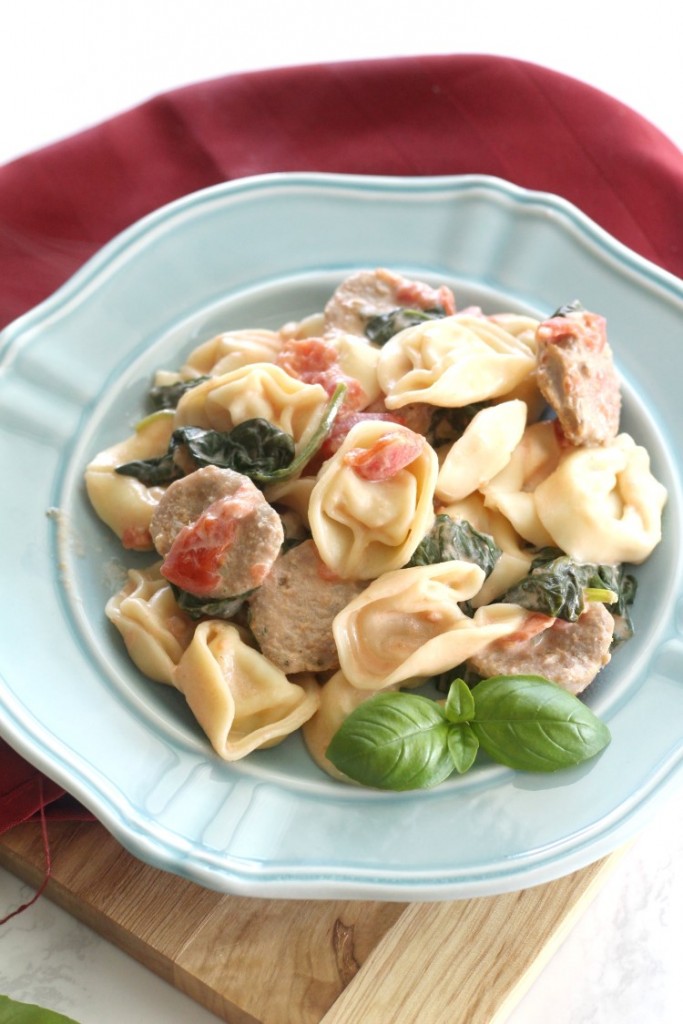 I wasn't going to post this recipe, because I hate how the pictures turned out. It doesn't look creamy like it actually is. But my loyal readers have requested more recipes for everyday eating and I want to post more of what we eat. Because, despite what it may look like, we do not eat dessert every night of the week. 🙂
Posting more of what we eat on a regular basis is a bit trickier though, because I'm rushing to photograph a meal, while I have three hungry people waiting on it. Which means there isn't time for major tweaks to the setup if I don't like it the first time.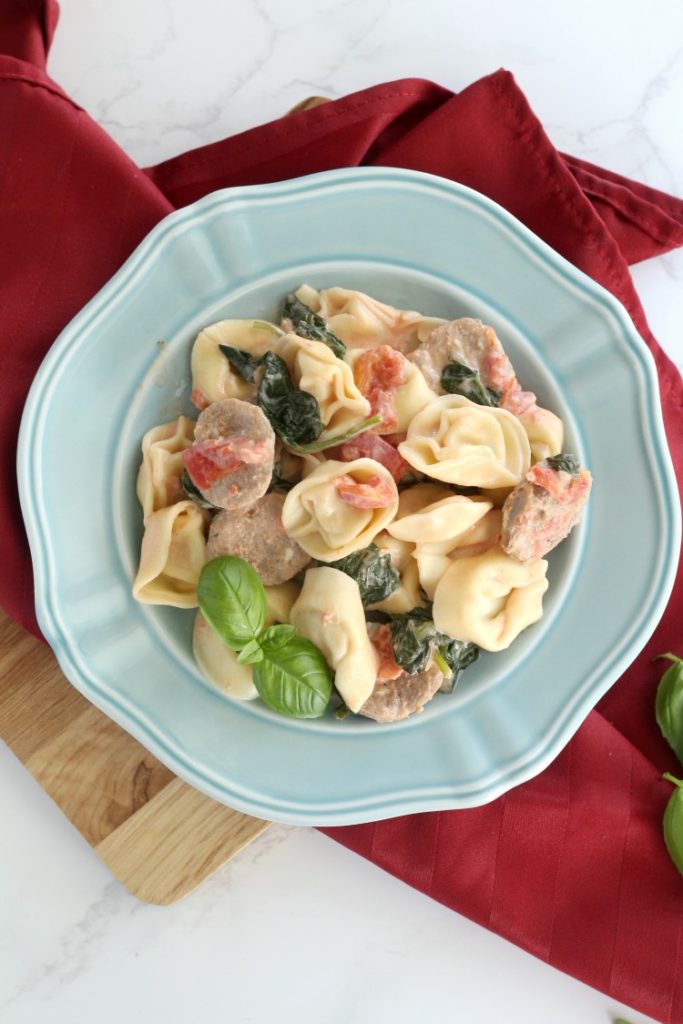 So while this recipe, may not be my most popular on Pinterest. (Come pin with me there!) I do want to share it with you because it is one of our staples. I do have a confession to make regarding it though. I usually don't make it with the spinach. :0
This time around, when I was making it, I decided me and my husband are grown up enough to eat cooked spinach in our pasta. I thought I was going to be all healthy with the addition of spinach, plus adding something green usually makes the pictures of the dish better. Turns out we're not, we both hate the texture and taste it gives to the dish.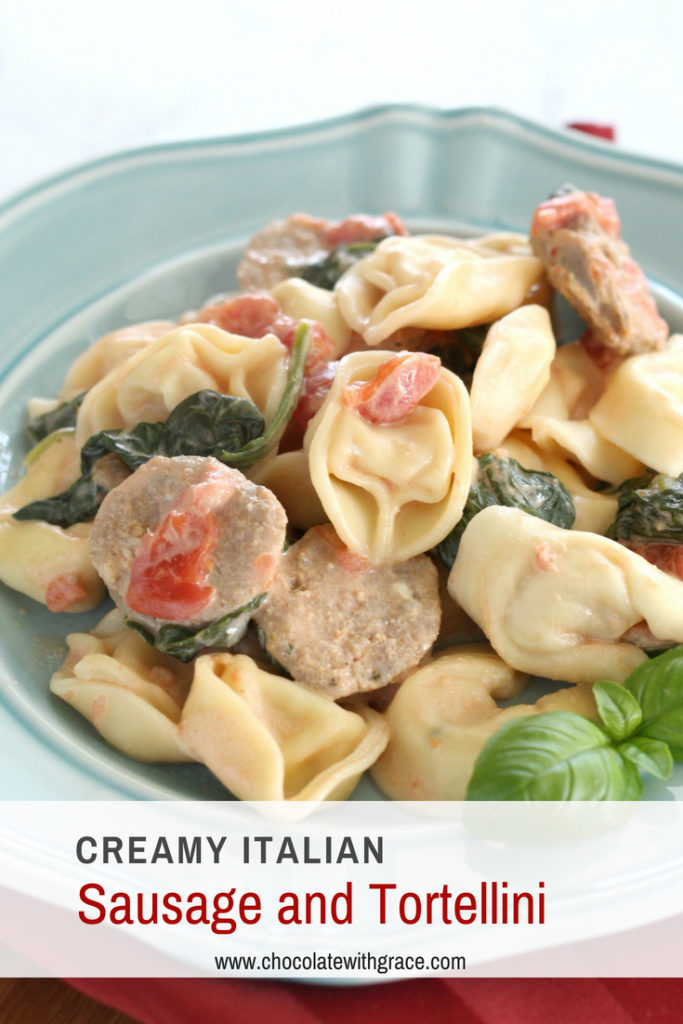 Please give us our spinach raw in a salad on the side, not cooked in the dish. Needless to say our kids weren't fans either. So if you're a fellow non-spinach lover, feel free to leave it out. No judgement here. Adding a side salad will give you the same nutrients 🙂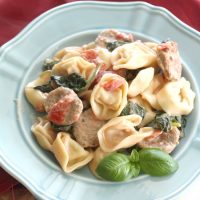 Creamy Italian Sausage and Tortellini
Yield: 4-6 servings

Prep Time: 10 minutes

Cook Time: 30 minutes

Total Time: 40 minutes

This creamy Italian Sausage and Tortellini is a perfect quick weeknight dinner. It's quick and easy and the cream sauce is lighter, but still full of flavor.
Ingredients
3 Italian Sausage Links
20 ounces cheese tortellini
1 can Italian diced tomatoes, undrained
4 ounces cream cheese, I use the reduced fat version
A handful or two of fresh spinach, if desired
Torn basil, if desired
Fresh grated Parmesan, for serving
Instructions
In a large skillet, cook the sausage through. Meanwhile cook the tortellini according to package instructions. When sausage is cooked through add tomatoes, spinach and cream cheese. Cook over low heat until spinach wilts and cream cheese is melted. Season with salt, pepper and garlic powder. Toss in the cooked tortellini.

Serve immediately with basil and Parmesan if desired.
Nutrition Information:
Yield: 4 Serving Size: 1 serving

Amount Per Serving:

Calories: 747 Total Fat: 36g Saturated Fat: 17g Trans Fat: 0g Unsaturated Fat: 18g Cholesterol: 121mg Sodium: 1182mg Carbohydrates: 73g Fiber: 4g Sugar: 5g Protein: 33g

Nutrition information may vary significantly based on ingredients used and portion sizes. We are not responsible the reliability of this data or your reliance on it. We are not responsible for the results of any recipe you try from this blog/website, Chocolatewithgrace.com. Your results may vary due to differences in ingredients, humidity, altitude, cooking temperatures, errors, or individual cooking abilities.


Here are some other sausage and pasta dishes that sound like delicious weeknight staples.
One Pan Sausage Broccoli and Parmesan Pasta from Chelsea's Messy Apron
Hearty Rigatoni with Italian Sausage from Urban Bliss Life
One Pot Sausage and Sun Dried Tomato Pasta from Budget Bytes
Or here is my Tomato Bacon Capellini that I need to make again!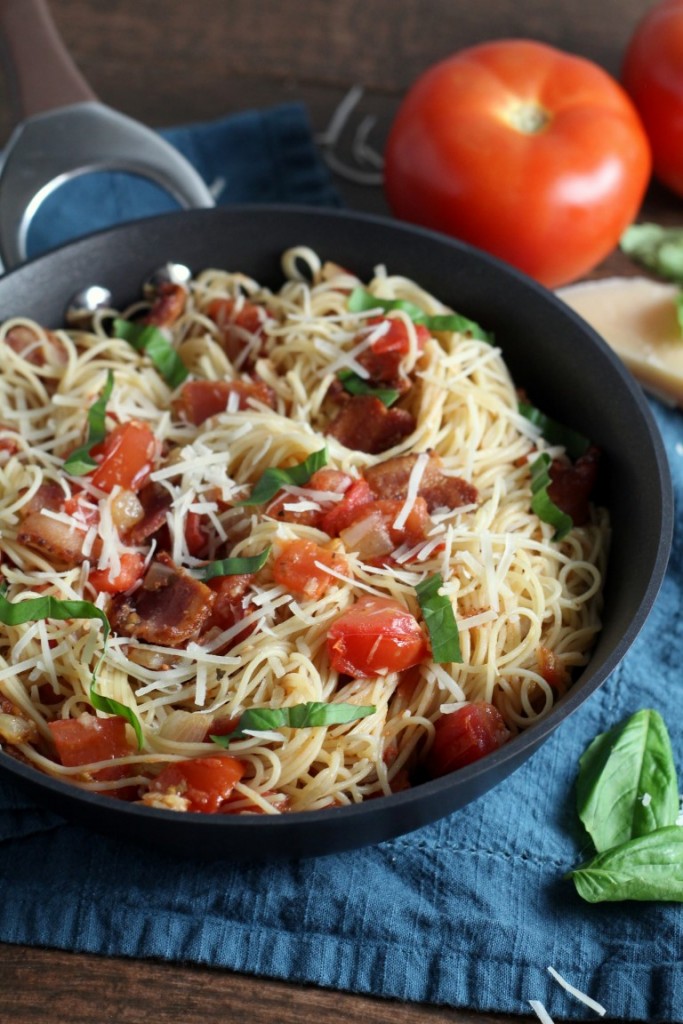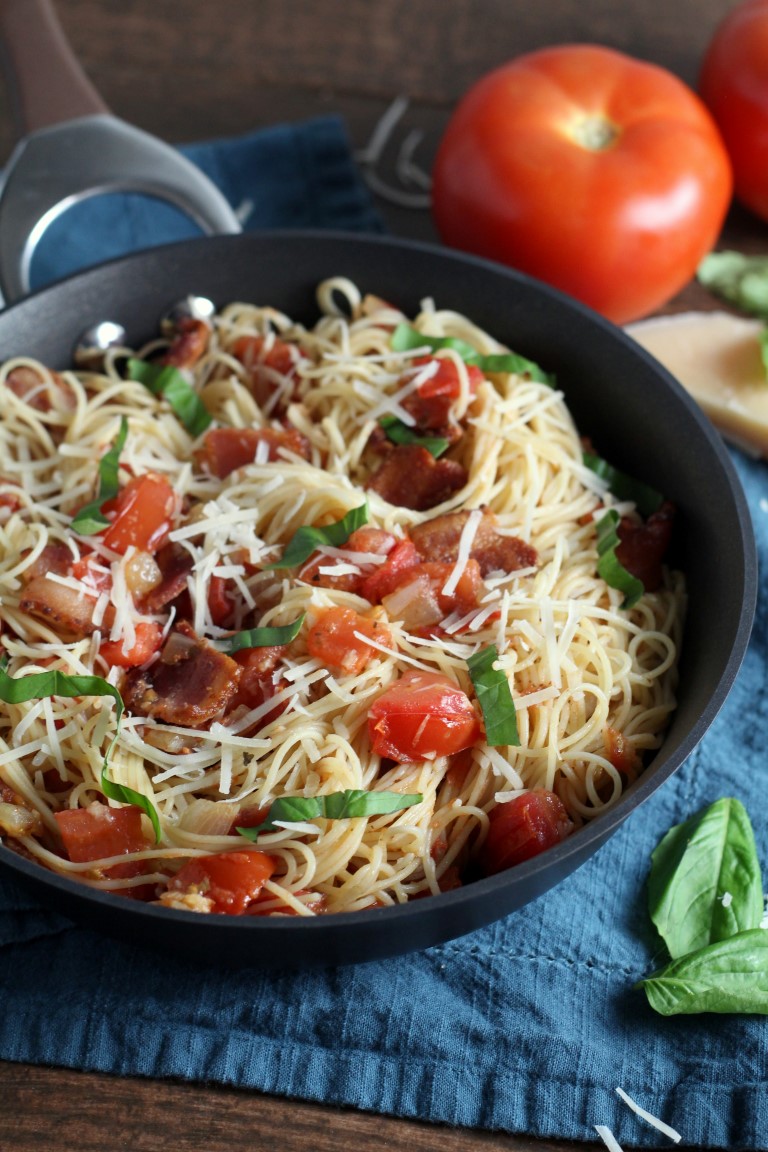 Or this easy Zuppa Toscana is also a favorite.