This is one of those recipes where all I need to convince you to make these caramel stuffed double chocolate chip cookies is to show you a picture like this one.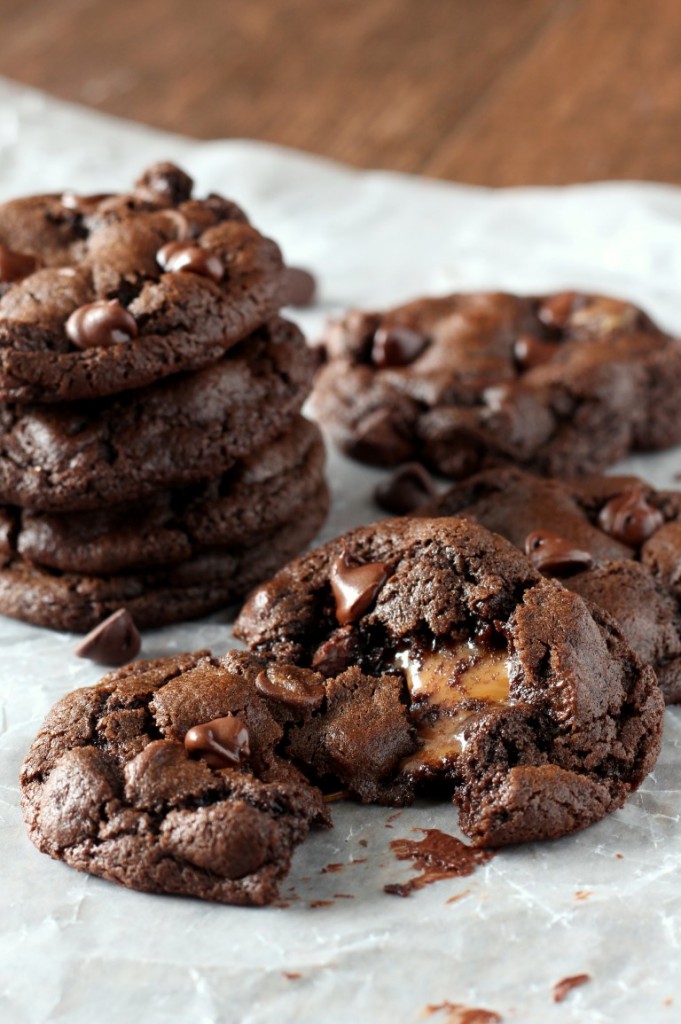 That warm caramel though

Or how about this close up? Look how thick and soft they are? They're definitely the best warm, but I loved them the next day, and the next and even frozen, straight from the freezer….