Salted Caramel Pumpkin Cheesecake is an elegant fall dessert. A smooth pumpkin cheesecake topped with salted caramel sauce and whipped cream.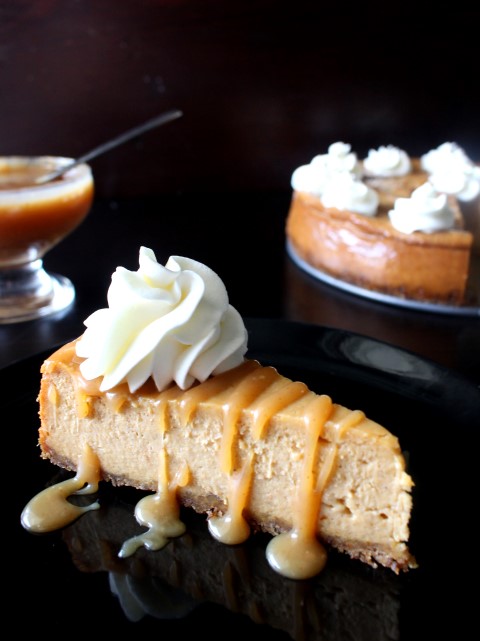 Today I'm indulging myself. I'm forgetting my sense of self-control that keeps me from eating a whole dozen chocolate chip cookies straight from the oven, the voice that tells me I'm over the calorie limit. The day started out cold and rainy, but Tyler was so wonderful as to bring me a giant cup of hot chocolate in bed.
He handed it to me with an uncertain look on his face and watched me take a few sips. It was so a good!  A few sips turned into large swallows, and he asked me how it was.  I told him it was probably the best hot chocolate I had ever tasted! "No wonder," I thought, when he told me we were out of milk and he had made it entirely with heavy cream, and then added three packets of hot chocolate mix!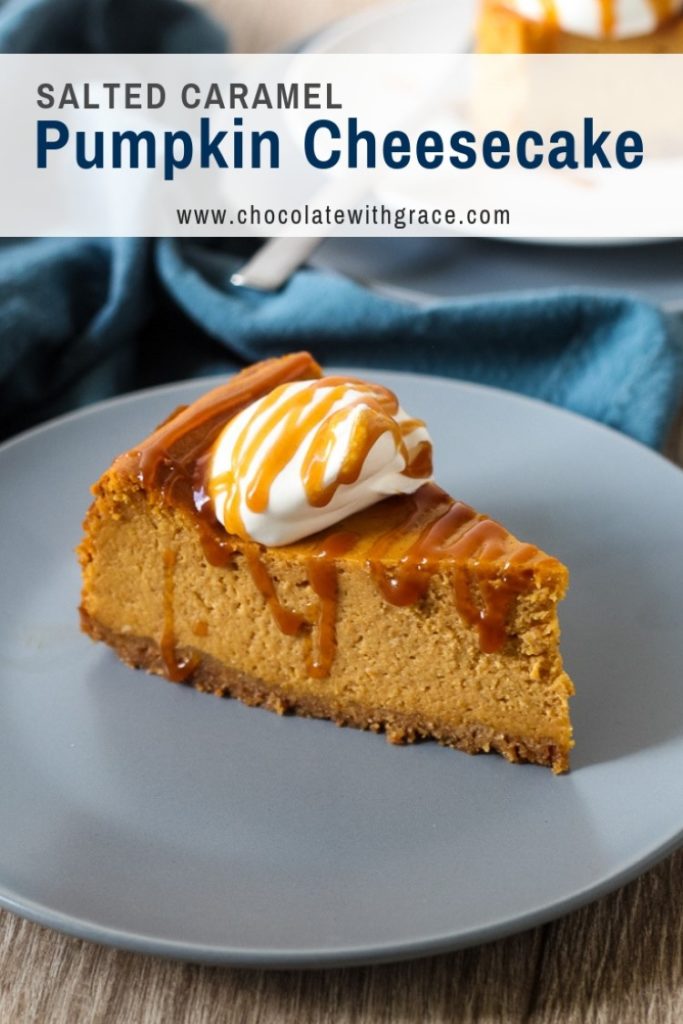 After figuring there probably was close to 2000 calories in just that one cup of hot chocolate (we did end up sharing it, it was huge!), I gave up and declared this a "eat whatever I want day"!
…