This Pumpkin Cheesecake Pie with Streusel takes the classic Thanksgiving recipe up a notch. It features a layer of traditional pumpkin pie on top of a rich cheesecake layer. Plus it has streusel on top, pecan streusel. Which makes everything better.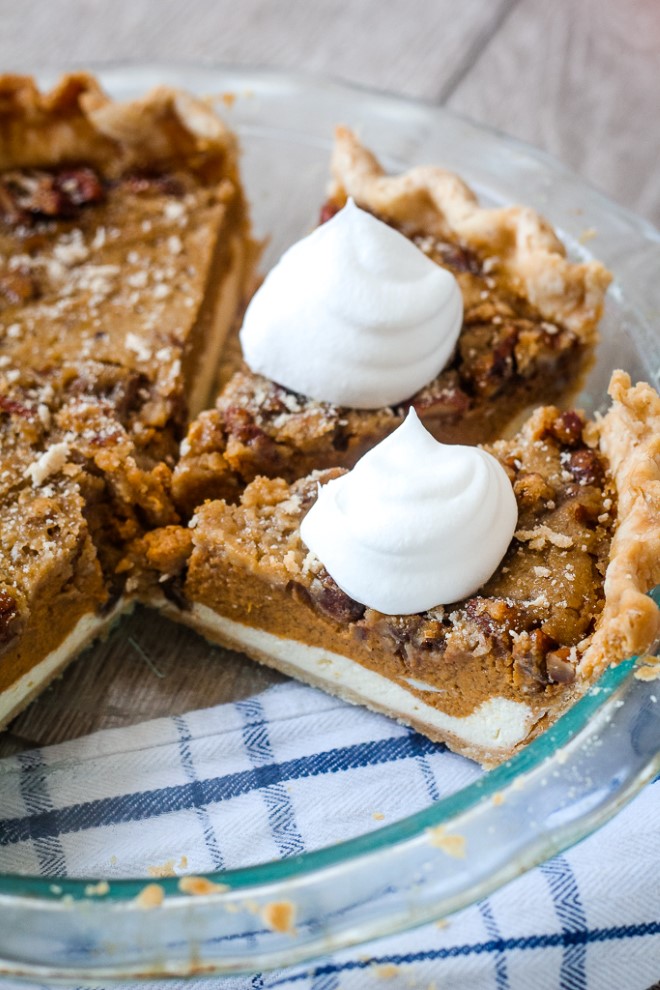 **This post was originally published November 2014. The pictures and text have been updated, but the recipe remains the same.
On last pumpkin recipe of the season for all of you who are still trying to plan your Thanksgiving menus. And this one will be a favorite. It's still traditional while being unique and delicious. The recipe comes from my mom's cookbook.
It's a big binder with all sorts of recipe clipping glued or wrote onto the pages. When I got married and moved out, one of my sisters copied each page and put together my own binder of recipes. That book has some of my favorite recipes and so many memories inside. Also some recipes that I will not make. Haha.
…