These simple, buttery dinner rolls are made with a simple dough that is rich in eggs and butter for a perfect side to your meal.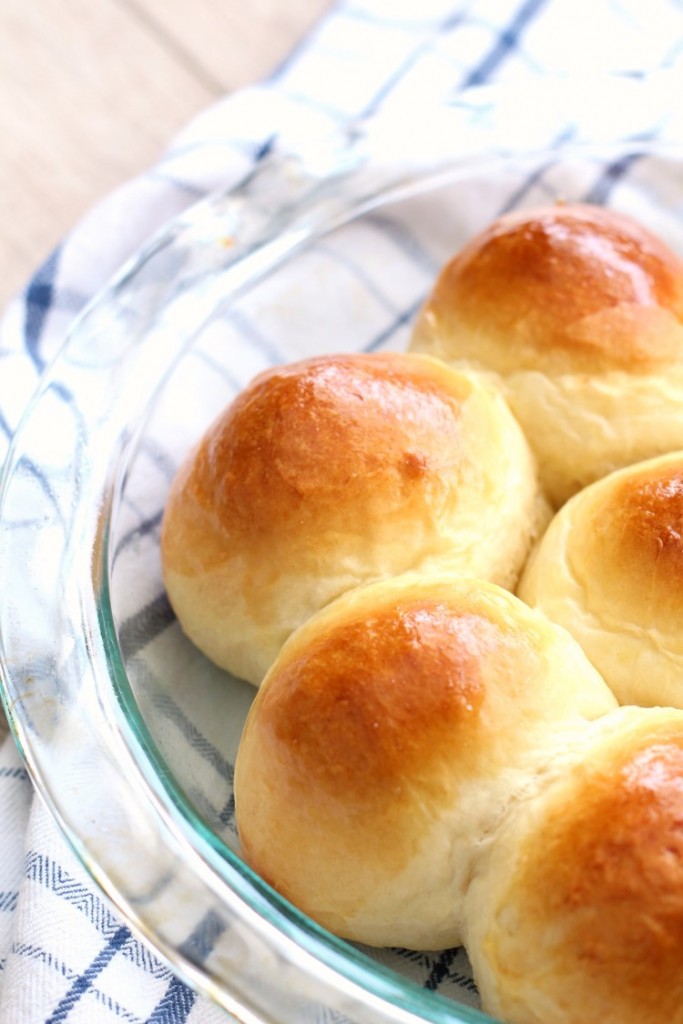 Day 3 of our basic sweet roll dough week and we are making dinner rolls with the dough. These are super quick to make and if you keep a stash of my basic sweet yeast dough in the freezer, they can be made partially ahead of time and pulled out for company or a side for Sunday Dinner
The last two posts have been super in depth tutorials, but these dinner rolls are a lot simpler to make so I'm going to give you a quick Lanz household update in the next few paragraphs. Even though winter keeps hanging on and sending us snow occasionally this April, we've had a few nice days here and there. This weekend held gorgeous weather and we got our first garden tilled up and halfway planted.
I told Tyler that I was going to keep our garden simple this year so I wouldn't stress taking care of it. It's hard right now though because I want to plant everything. This is the first year since we've been married that we've had a real garden and I've been super excited about it. Me and Cameron planted lettuce, radishes, peas, cabbage and broccoli. We also got some strawberry and asparagus roots and planted those as well. Sadly, they won't produce this year, or even very much next year, but I wanted to get them established for the future.
Are you planting a garden this year? I'd love to hear what you are putting in the ground.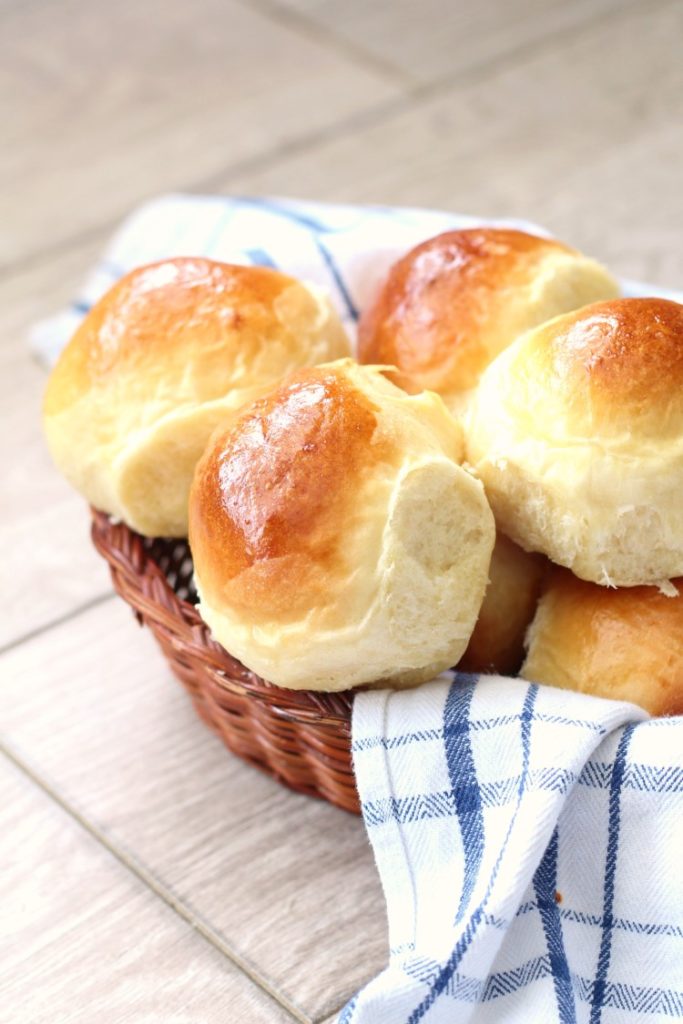 Since we have been teased with nice weather and are eager to get outside, we have been trying to wrap up the house projects we have. We have all the flooring in and walls painted and have mostly finished up the bathroom. We just have to add cabinet handles and do some caulking. (By we, I mean Tyler, I'm the support crew.) Then the last big project is trim. When we get things a little more wrapped up, maybe I'll do a post with before and after pictures!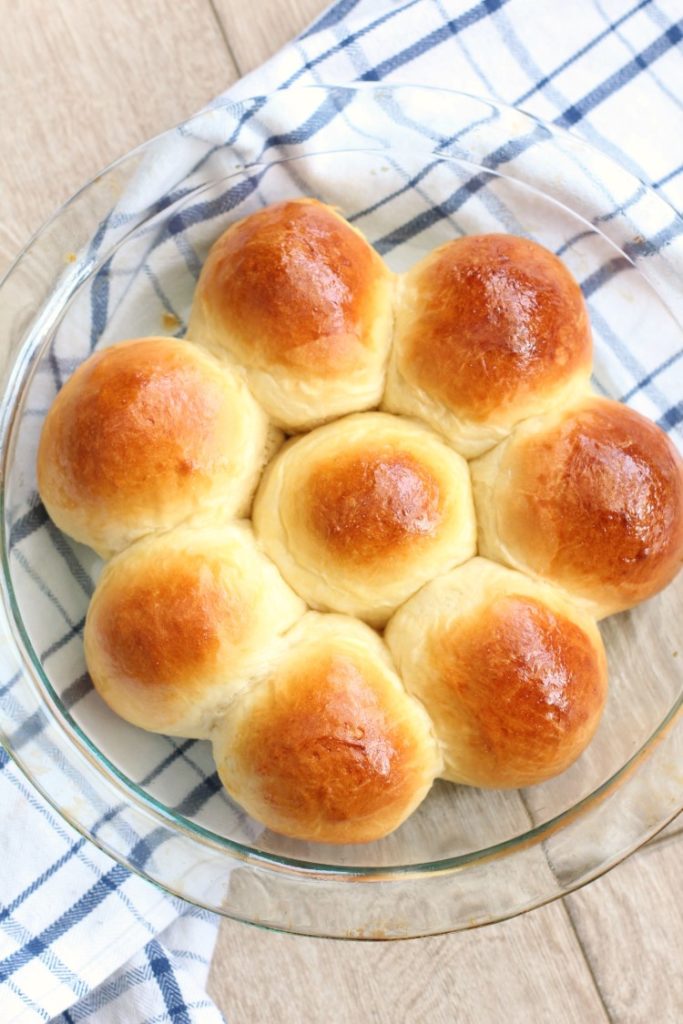 That's life at the Lanz household, back to the dinner rolls. I like mine spread with just a little butter, some of my family likes to add jam. You take your preference. These rolls are more moist, buttery and dense as compared to some fluffier versions. They are super moist and flavorful though. It's a matter of preference.
I made these rolls quite large, if you would prefer a slightly smaller roll, go ahead, just decrease the baking time a little bit. I use an egg wash on these before I bake them to give them the nice shiny brown appearance. Some people brush on melted butter after they bake, go ahead if you want, but I find they are buttery enough on their own.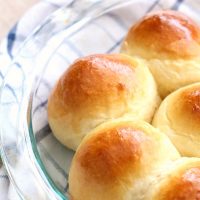 Buttery Dinner Rolls
Yield: 18 rolls

Prep Time: 30 minutes

Cook Time: 15 minutes

Additional Time: 1 hour

Total Time: 1 hour 45 minutes

These simple, buttery dinner rolls are made with a simple dough that is rich in eggs and butter for a perfect side to your meal.
Instructions
Make the yeast dough according to the recipe in this post up through the first rise.

Punch down the dough after it has risen and knead a few times until smooth. Divide the dough in half and set one half to the side. Divide the section of dough you are working with into thirds and each of those thirds, cut into thirds again. You should have nine little chunks of dough. Form each little chunk into a smooth round ball and place in a greased baking dish about 1 inch apart. This will make large rolls, if you prefer smaller ones, divide the dough into 12 sections, instead of 9.

I usually only make half the dough at a time and freeze the other half. 9 rolls will fit into an 8 x 8 baking dish.

Cover and let rise until double. Preheat oven to 350 F. Gently brush the rolls with the beaten egg after they have risen and bake for 15-18 minutes or until done.

Cool slightly and remove from pan to cool completely. They store tightly covered for about 2 days.
Nutrition Information:
Yield: 18 Serving Size: 1 roll

Amount Per Serving:

Calories: 176 Total Fat: 0g Saturated Fat: 0g Trans Fat: 0g Unsaturated Fat: 0g Carbohydrates: 0g Fiber: 0g Sugar: 0g Protein: 0g

Nutrition information may vary significantly based on ingredients used and portion sizes. We are not responsible the reliability of this data or your reliance on it. We are not responsible for the results of any recipe you try from this blog/website, Chocolatewithgrace.com. Your results may vary due to differences in ingredients, humidity, altitude, cooking temperatures, errors, or individual cooking abilities.
Here are some other recipes you can make with the sweet yeast dough.
The Best Cinnamon Rolls Ever!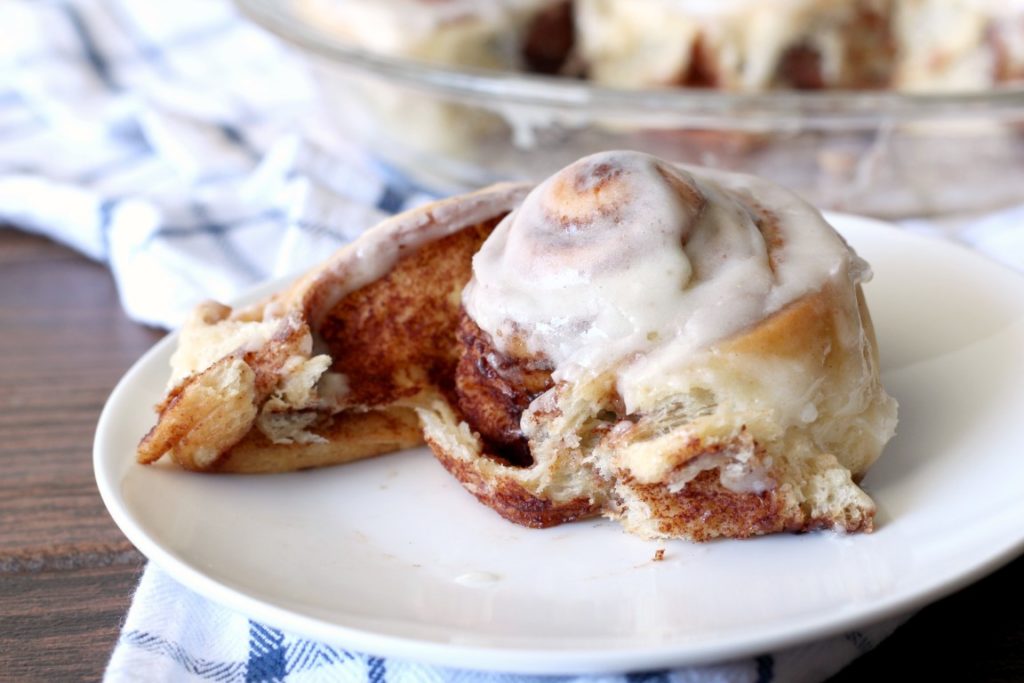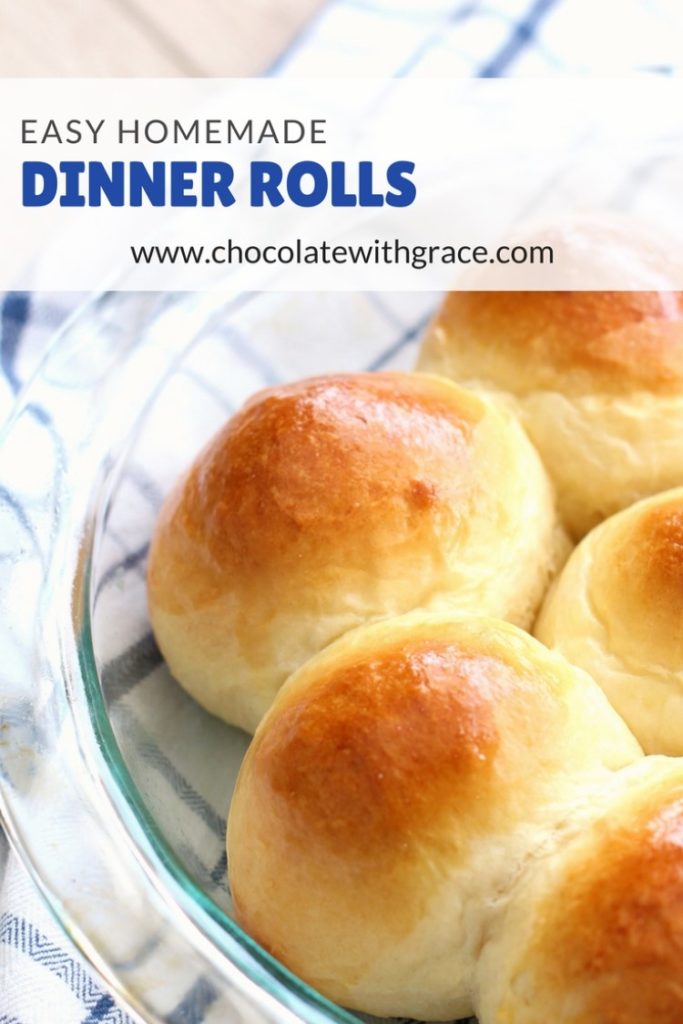 I'm thinking these Garlic Herb Dinner Rolls from the Recipe Rebel sound excellent too!
Or copycat Texas Roadhouse Rolls from Jo Cooks. I can't get enough of that cinnamon butter.