A rich and creamy custard-based ice cream, featuring brown sugar and pecans which give it a nutty caramel flavor with a delicious crunch. The perfect treat for your holiday picnics and cookouts. Keep your eyes peeled below for a fun giveaway!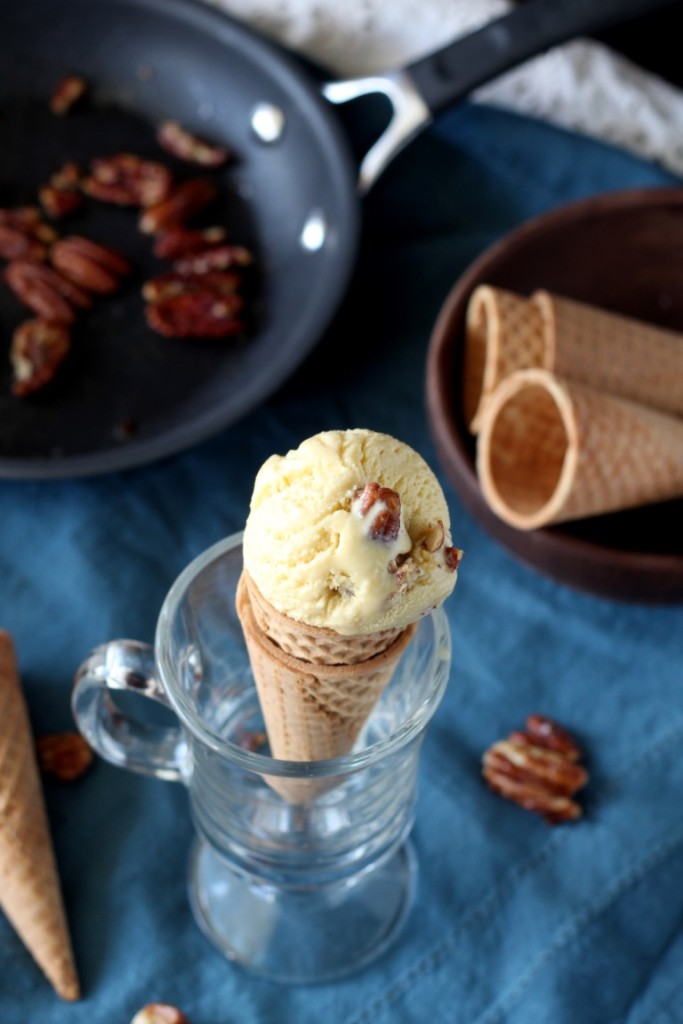 This post was sponsored by Circulon®, however all opinions are my own. Thanks for supporting the companies that help me keep this blog running.
Ice cream is a favorite dessert with me and my family. Growing up many of us said, "Forget the cake, Mom. We just want ice cream for our birthday." The only thing that makes ice cream with friends and family better, is making it yourselves. It's way better than store-bought and after the hours invested in making it, it always tastes three times better.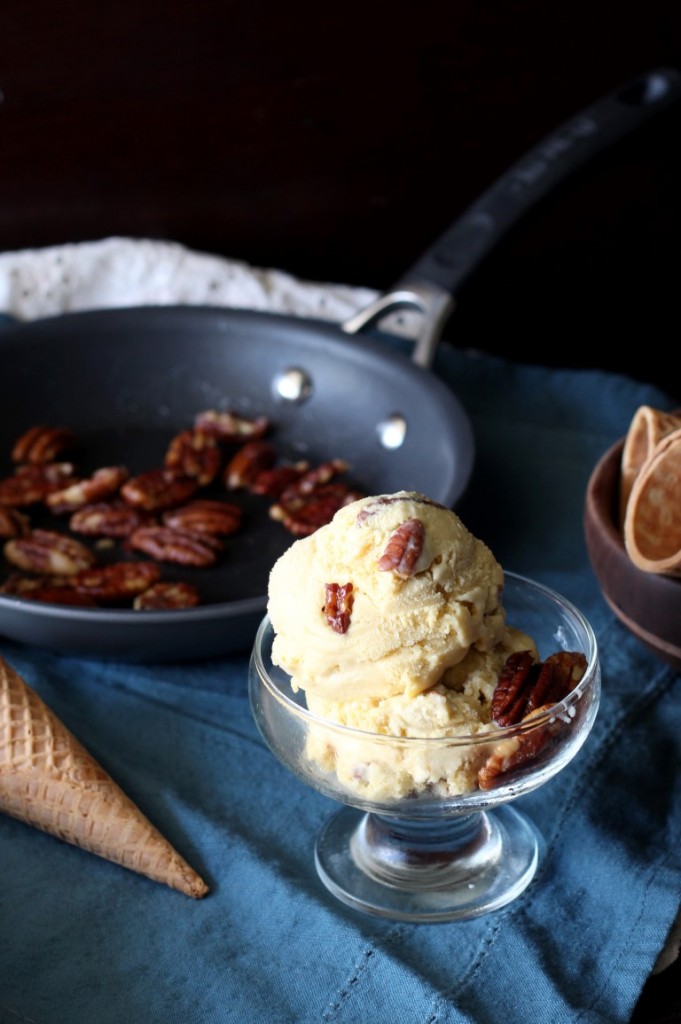 Yes, if you've never made homemade ice cream, I'm not going to lie; it's a time intensive process. But it's also fun, rewarding, and great activity to do with family on a long weekend. If you are looking for ways to streamline the process, I would recommend making the custard mixture the day before and letting it chill overnight. Chilling the hot custard mixture can take time, and everyone may get less impatient if it's done while sleeping.
Other than that, stock up on ice and rock salt and enjoy the process!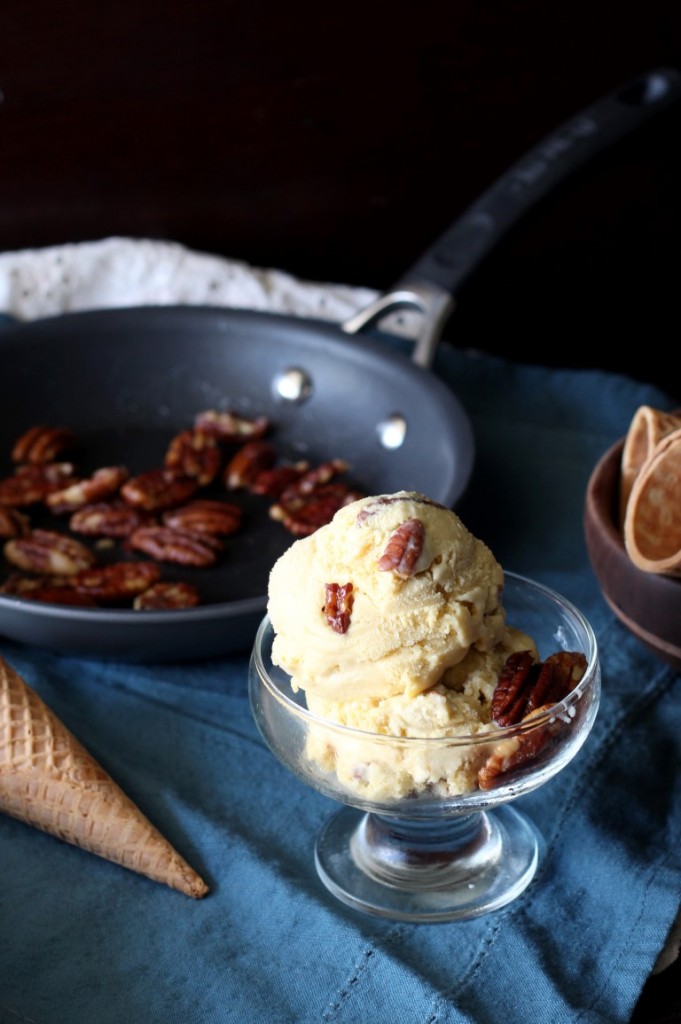 This homemade butter pecan ice cream gets its rich and creamy texture from egg yolks tempered with a hot cream mixture. I used the 6 quart stockpot from the Circulon® Innovatum Collection. The nonstick pot worked great to heat milk, cream and sugar without scorching or sticking. The Circulon® Innovatum Collection was just launched and is now available at Target. It has Circulon's® patented TOTAL® Nonstick System which are raised nonstick circles for an awesome nonstick cooking experience. And yay for a nonstick pan set that is dishwasher safe!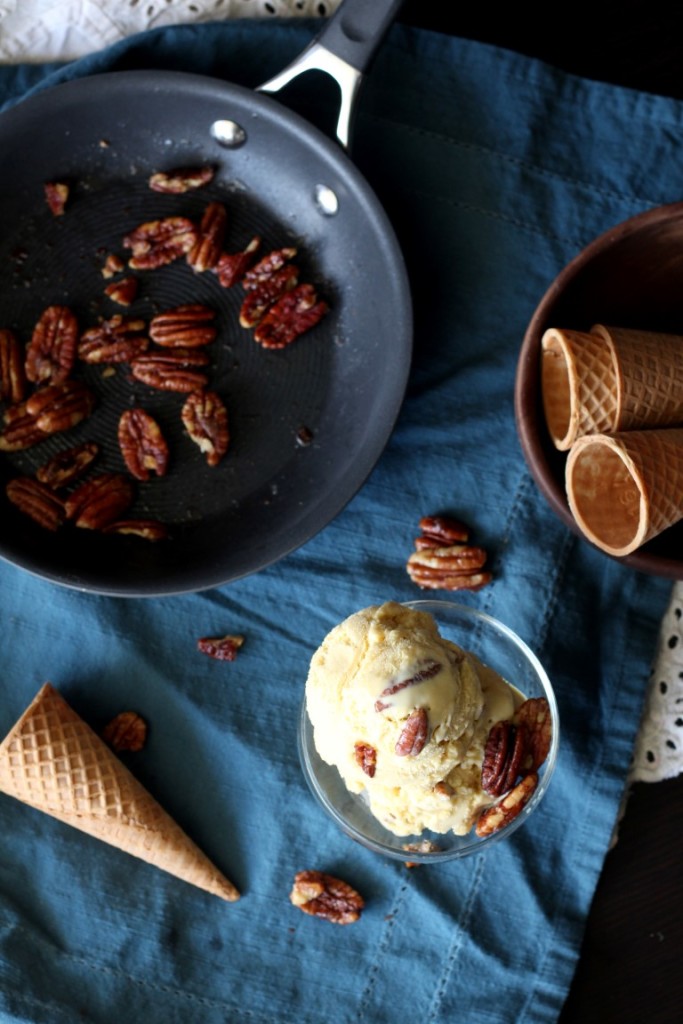 Now you can even win your very own set, Circulon® is sponsoring a giveaway that includes the winner's choice of Circulon® Innovatum Cookware collections (Hard Anodized, Porcelain Enamel, and Stainless Steel nonstick) plus a $50 TARGET gift card to purchase the coordinating open stock items at their local TARGET store or Target.com. Total value: $200.00.