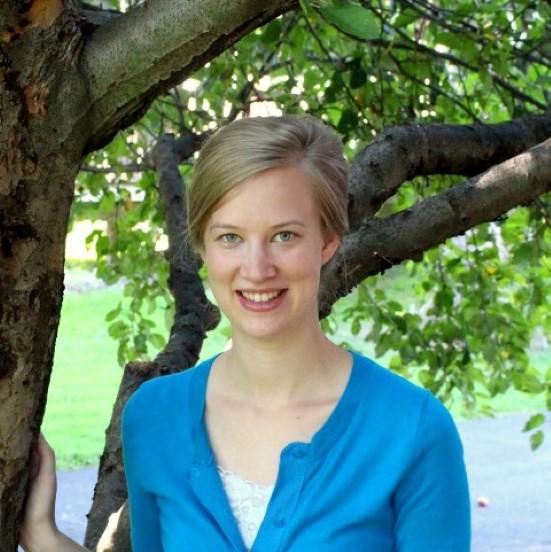 Hi, I'm Mallory, a country girl from western Ohio, currently living in the heart of Lancaster County, Pennsylvania with my husband, Tyler.  During the day, I spend my time working as an accountant, but once I get home, the fun cooking and recipe invention/experimentation begins!
I started Chocolate with Grace while searching for a job. In my free time, I spent a lot of time on Pinterest, both pinning things and also trying out new recipes, along with creating my own. I wanted to share my creations with friends and family far away and started a simple blog.  Shortly after, my husband, seeing how much fun I was having, got me my own website for my birthday.
My love for spending time in the kitchen and baking for others started long before my blog, when my mom taught me to bake as a little girl. Cookies were one of my favorite things to make and send to my dad for his lunch in the field. Some recipes turned out well, but I flopped many others. One of my worst recipe failures happened when I was about 8. Mom left the kitchen for a bit while I mixed up some blueberry cobbler for supper. At that point I still didn't understand the difference between ½ tsp and ½ cup and dumped ½ cup of salt into the batter. The mistake wasn't discovered until the desert was served for supper with ice cream on top. Biting into that cobbler was one of my most disappointing baking failures. Thankfully there were other successes that encouraged me to continue. Today, I may have learned a bit more about the mechanics of baking, but baking mistakes along with exciting successes continue to happen. I may not always share my failures, but I want to encourage you to continue in the kitchen even after a failure. (To see a "behind the scenes" of my baking saga, follow me on Instagram.)
My main focus with Chocolate with Grace is to share recipes with my family and friends back in Ohio and across the United States.  Even though we are now far apart, cooking and baking can still bring us together! If you ever want to know more about me, ask me a question about a recipe, work with me, or just say 'Hi', you can reach me at mallory@chocolatewithgrace.com and keep up with me on social media or by subscribing to my email newsletter below.